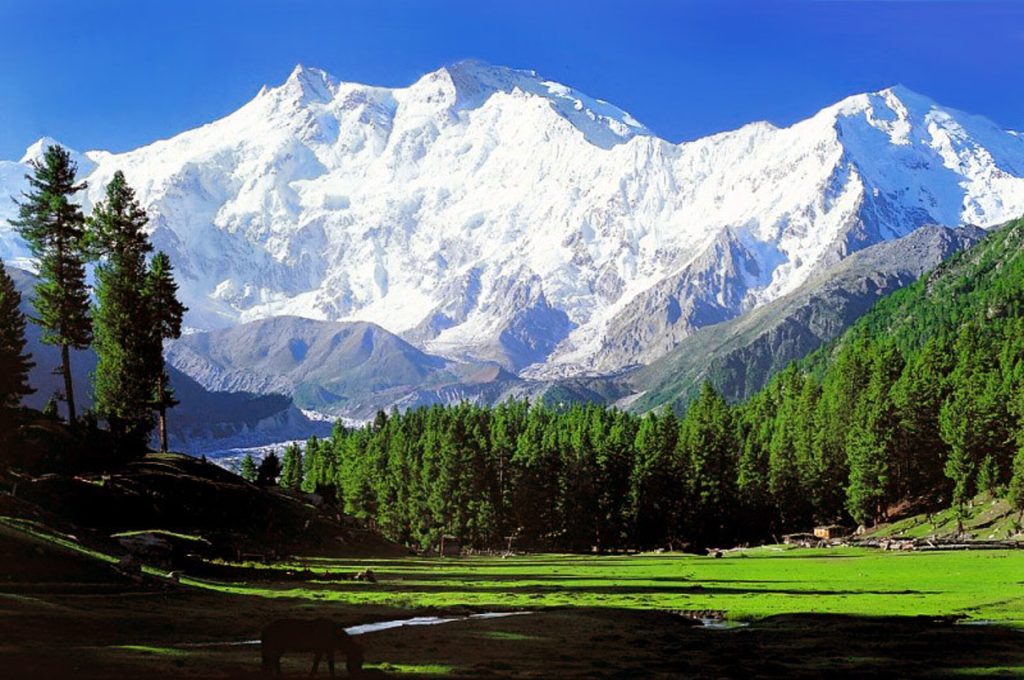 Beginning with a jeep journey from Raikot Bridge to Tatu Village, the Fairy Meadows Trek begins. Chilas, a city in the Gilgit-Baltistan area, serves as the trek's first rest point. There are three ways to get to Chilas for the Fairy Meadows Trek, but NaranKaghan is the easiest and most scenic route to take.
Overview
Itinerary
Equipment List
Overview
The road to Fairy Meadows – One Crazy Jeep Ride!
Nanga Parbat – the mountain of the gods. Standing at 8126m it is advertised as the most easily accessible 8000m peak in the world. Admittedly, I haven't tried to access any other 8000m mountains but I wouldn't say access to be Nanga Parbat was easy as such!
The adventure to visit, first Fairy Meadows and then Nanga Parbat view point, begins on the banks of the mighty Indus River. At Raikot bridge, a line of modified Willys jeeps line the edge of Karakoram Highway. The jeeps wait in readiness to take unsuspecting tourists on what might be the craziest jeep ride of their lives.
This 13km narrow jeep track is incredulously carved into the cliffs that line the Tato Valley. The track itself is a rocky road that is barely wide enough for the jeep in parts, leaving the wheels rolling perilously along a 1000m cliff edge.
Thankfully, after around 2 hours we reach Fairy Point, the end of the jeep track – it's time to complete the journey on foot.
Gaining 700m elevation over 5km, this trek follows a well established dirt track to Fairy Meadows. At the start of the trail, there is a well placed restaurant and snack shop. We filled our bellies with dahl and chipati before starting out on the hike. 
The trail is fairly gradual in its ascent as it follows the river up the valley. As I glance ahead I can see the summit of Nanga Parbat fall into the shadows as we slowly hike towards the meadow. 
In the final kilometre there is a big switch back as the trail starts to cut its way into the side of the valley. From here we were blessed with a stunning sunset over the distant Karakoram range.  One more switchback brought us out on top of the cliff and onto Fairy Meadows itself.
Itinerary
Equipment List