gashabrum-iv Expedition
Gasherbrum IV, surveyed as K3, is the 17th highest mountain on Earth and the 6th highest in Pakistan. One of the peaks in the Gasherbrum massif, its immense West Face looms over the glacial junction of Concordia to the west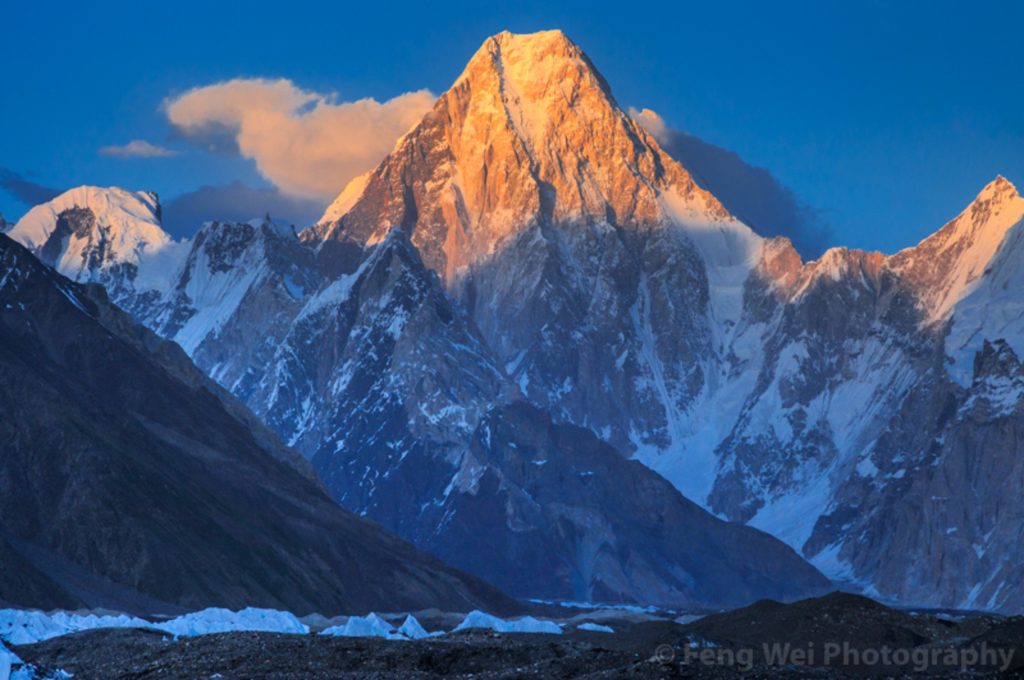 Overview
Itinerary
Equipment List
Terms & Condition
Overview
The sixth-highest mountain in Pakistan is Gasherbrum IV (K4), the seventeenth-highest mountain in the world.
It is one of the mountains in the Gasherbrum massif, and Broad Peak is close by to its Base Camp. The Gasherbrum is a sparse cluster of mountains in the Karakoram Range of the Himalaya, to the northeast of the Baltoro Glacier. Three of the 8,000-meter peaks in the world are located in the massif.
In reality, Gasherbrum is derived from the Balti words "Rgasha" (beautiful) and "brum" (mountain), and as a result, it genuinely means "beautiful mountain." It is also believed that Gasherbrum means "Shining Wall," possibly in reference to the very visible west face of Gasherbrum IV. First ascent was made. By Italian Expeditions in 1958, with members from the north Walter Bonatti and Carlo Mauri
Climb Gasherbrum-IV with Skardu Expeditions Tracks and Tours:
If there were a peak that is more difficult to climb than K2, it would be Gasherbrum IV. The ascent to the 7925-meter top is rather difficult. It has many obvious risks and relentlessly sheer rock faces. Also, it is situated in a region of the world where the weather is quite unpredictable. Upon approaching the Baltoro area, the majestic mountain is the first of the "big ones" that you can see. It is situated where Gasherbum IV absolutely towers over everything nearby and the Baltoro glacier separates.
Skardu Expeditions Tracks and Tours can assist you in turning your ambition of climbing Gasherbum IV into a reality. If, then Gasherbum IV is reachable:
You are highly determined to climb the killer mountain
You are ready to indulge in extreme adventures
You are all prepared to face the wrath of nature
You can risk going too far
You want to indulge yourself in amazing experiences
You are resolute to keep climbing in the face of all odds.
Itinerary
Equipment List
Terms & Condition