rakaposhi Expedition
Rakaposhi also known as Dumani is a mountain of the Karakoram range, located in the Nagar valley of the Gilgit-Baltistan territory of Pakistan. The mountain is extrememly broad measuring almost 20km from East to West.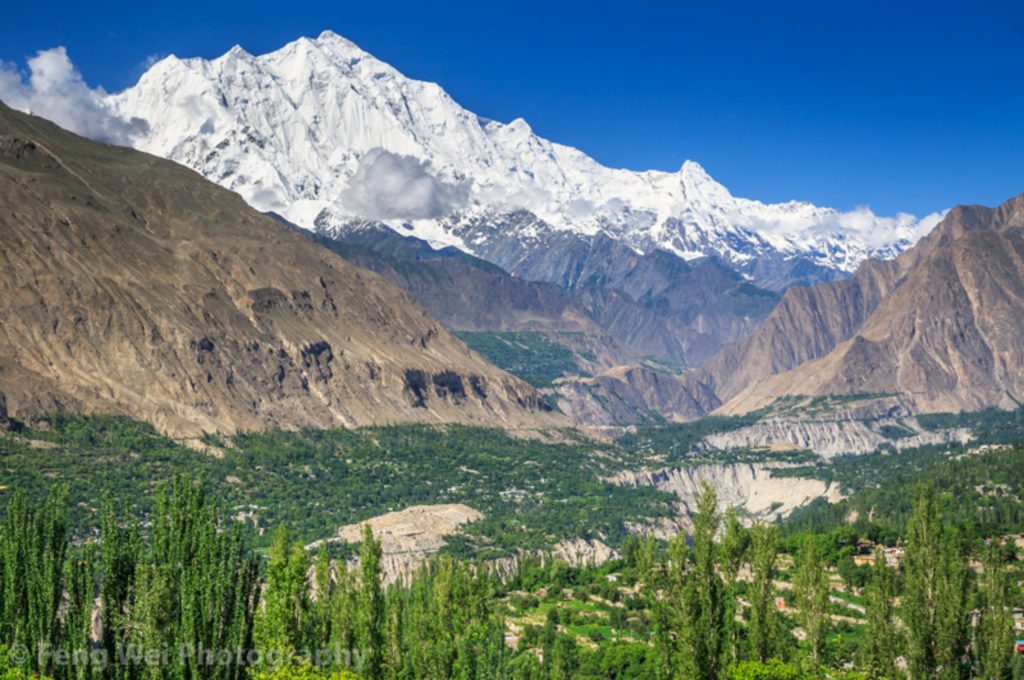 Overview
Itinerary
Equipment List
Terms & Condition
Overview
The Rakaposhi Mountain is located in Pakistan's Gilgit Baltistan's Nagar Valley. The mountain Rakaposhi is the 12th tallest in Pakistan and the 27th highest in the globe. Rakaposhi is more well-known for its beauty than its position would indicate. In the native tongue, the word "Rakaposhi" denotes snow cover. Dumani (the "Mother of Mist") is another name for Rakaposhi. The mountain is very broad, about 20 kilometres from East to West. It is the only peak on Earth whose descent from summit to base is continuous and direct for over 6000 metres. It is a little surprising that there are just three paths to the peak given the size of the mountain. West Spur Although it is thought to be the simplest approach, it is also the most well-liked.
Rakaposhi East is the second-highest peak in the Rakaposhi massif after Rakaposhi (7010m). Geologists value this peak highly because it is the prow of the Eurasian landmass, while Nanga Parbat is the prow of the Indian landmass.
Following six unsuccessful Expeditions, Mike Banks and Tom Patty of a British-Pakistani Rakaposhi Expedition made the first ascent of Rakaposhi in 1958 using the Southwest Spur/Ridge route. Throughout the climb, both of them experienced slight frostbite.
Climb Rakaposhi with Skardu Expeditions Tracks and Tours:
Avalanches and unpredictably bad weather are risks that mountaineers who love extreme adventures take in order to reach the top of K2. The pyramid-shaped peak, which rises abruptly above the Karakorum Mountain range in Baltistan and is located high on the border between Pakistan and China, provides you with the chance to put your enthusiasm for and expertise in expeditions to the test.
Skardu Expeditions Tracks and Tours can assist you in turning your ambition of climbing Rakaposhi into a reality. If, then Rakaposhi is reachable:
 Rakaposhi Expedition gives the Fantastic mountain vistas
 Spectacular View of  Karakoram Peaks
 One of the world's top Climbing Adventure
 Experience the picturesque Hunza Valley of Pakistan
 Trekking & Climbing Expedition to Rakaposhi
Explore the ancient Silk Route (Karakoram Highway).
Itinerary
Equipment List
Terms & Condition