laila peak Expedition
Laila Peak is a mountain in Hushe Valley near Gondogoro Glacier in the Karakoram range. Located in Gilgit-Baltistan, Pakistan, it has an elevation of 6,096 metres. Laila Peak has a distinctive spear-like shape and its northwest face has a slope of 45 degrees in more than 1500 vertical metres.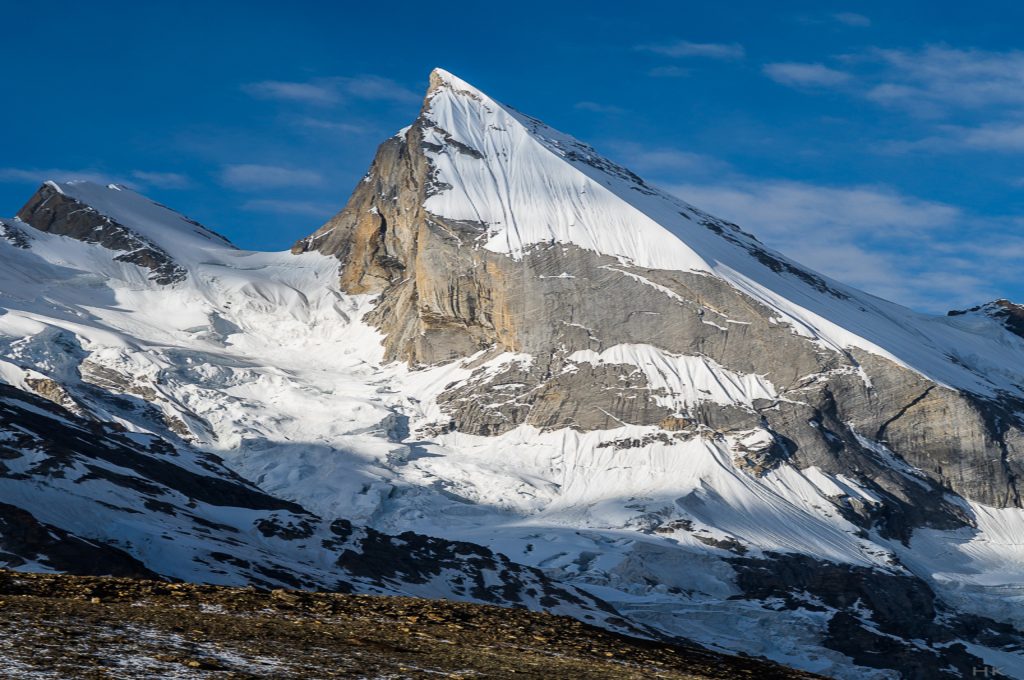 Overview
Itinerary
Equipment List
Terms & Condition
Overview
With its summit resembling a perfect needle, Laila Peak (also spelled Leyla or Lila Peak) is one of the most stunning mountains in Pakistan, if not the entire globe. The peak's west face, which descends the mountains at an almost consistent gradient and forms a massive ramp, is synonymous with the mountain. Granite that contrasts sharply lines up its northern and eastern sides. In the Masherbrum Mountains of Baltistan, the mountain is situated west of the Chogolisa valley and east of the Gondogoro valley. Most people have seen the mountain after travelling from Concordia and K2 base camp through the Gondogoro La.
Climb Laila Peak with Skardu Expeditions Tracks and Tours:
The first ascents were made without the necessary permissions, just as many peaks of this height in the Karakoram that were scaled in the 1980s and 1990s. Climbs hence only got a little early recognition. A four-person British expedition led by Simon Yates, Sean Smith, and Mark Miller reached the summit for the first time in 1987 by ascending the peak's west face from the Gondogoro Glacier. Simon Yates' first significant ascent following the struggle on Siula Grande in 1985. Although it was technically a "unofficial" climb, Simon Yates' biography "The Flame of Adventure" included a chapter on it, making it as official as any "official" climb. These has several fantastic images of the climb. The gathering continued to make
Skardu Expeditions Tracks and Tours can assist you in turning your ambition of climbing Laila Peak into a reality. If, then Laila Peak is reachable:
You are highly determined to climb the killer mountain
You are ready to indulge in extreme adventures
You are all prepared to face the wrath of nature
You can risk going too far
You want to indulge yourself in amazing experiences
You are resolute to keep climbing in the face of all odds.
Itinerary
Equipment List
Terms & Condition