mashabrum & chogolisa Expedition
With a prominence of 2457m, Masherbrum is the 11th highest mountain in Pakistan and the 22nd highest mountain in the entire world. It is situated in the Baltistan region, which has the Central Karakoram's tallest peaks. The mountain rises directly south of the main central crest and is the highest peak in the Masherbrum Mountains, a Karakoram sub-range that also includes Chogolisa (7665m) and K6 (7281m).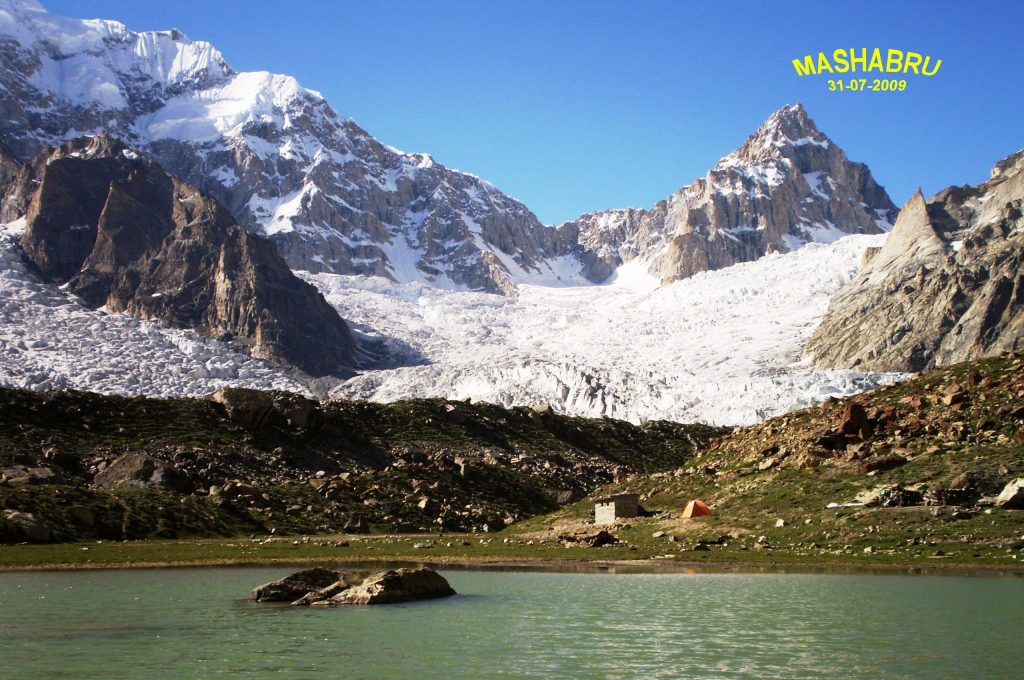 Overview
Itinerary
Equipment List
Terms & Condition
Overview
Thomas Montgomerie named the mountain K1 when he initially discovered Masherbrum in 1856, but this designation is rarely used nowadays. There are two peaks on the massif. The main peak (North) is 7821 metres tall, while the southwest top is 7806 metres tall. While not being climbed by many, both have been. George Bell and Willi Unsoeld, two Americans, were the first to ascend the main summit by the SW face in 1960. They were a part of a Nick Clinch-led American-Pakistani expedition. A Polish team attempted to reach the SW summit in 1981, but their efforts were tragically cut short when two of the three summiteers perished while descending.
One of the most difficult mountains to climb above 7500m, Masherbrum has only had four successful ascents.
Climb Mashabrum & Chogolisa  with Skardu Expeditions Tracks and Tours:
Avalanches and unpredictably bad weather are risks that mountaineers who love extreme adventures take in order to reach the top of Mashabrum & Chogolisa. The pyramid-shaped peak, which rises abruptly above the Karakorum Mountain range in Baltistan and is located high on the border between Pakistan and China, provides you with the chance to put your enthusiasm for and expertise in expeditions to the test.
Skardu Expeditions Tracks and Tours can assist you in turning your ambition of climbing Mashabrum & Chogolisainto a reality. If, then Mashabrum & Chogolisa is reachable:
You are highly determined to climb the killer mountain
You are ready to indulge in extreme adventures
You are all prepared to face the wrath of nature
You can risk going too far
You want to indulge yourself in amazing experiences
You are resolute to keep climbing in the face of all odds.
Itinerary
Equipment List
Terms & Condition