Gashabrum-1 Expedition
The mountain is nestled beautifully between labyrinths of high peaks in the Karakorum Mountain range. Gasherbrum I boasts the most difficult topography, and it is the tallest of the series of 6 Gasherbrum peaks in the vicinity. In 1936, veteran mountaineer H . De Segogne led a team of French mountaineers to attempt Gasherbrum I, but he was faced with failure. However, Nich Clinch and his team of American climbers became the pioneer to summit the peak in 1958.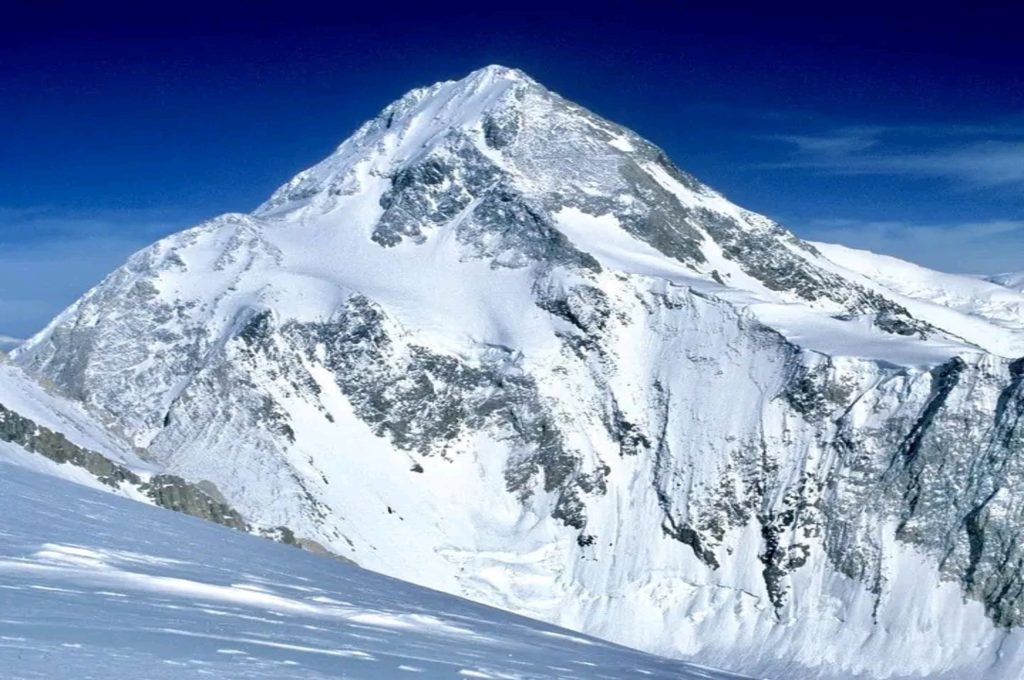 Overview
Itinerary
Equipment List
Overview
The mountain is tucked away in the Karakorum Mountain range amongst mazes of tall peaks. The tallest of the group of six Gasherbrum peaks nearby, Gasherbrum I has the most challenging topography.
A team of French mountaineers under the direction of seasoned climber H. De Segogne attempted Gasherbrum I in 1936, but they failed. Nich Clinch and his group of American mountaineers, on the other hand, were the first to reach the peak's top in 1958.
Starting at Skardu, the trek leads to Gasherbrum I's base camp. After travelling through the Shigar Valley and the Baltoro Glacier, you would eventually reach the base camp. Gasherbrum I's climbing season runs from June to August.
Climb Gasherbrum I with Skardu Expedition Tracks and Tours:
In addition to being a household name when it comes to organising trips to Gasherbrum I, Karakorum Expeditions specialises in organising expeditions to the most sought-after peaks in the Karakorum and Himalayan ranges.

Beginning with your arrival in Islamabad, our trip to Gasherbrum I will last 50 days. The good news is that we guarantee to handle all aspects of your excursion, including logistics, lodging, food, and transportation. We're dedicated to making sure you concentrate only on your experience, particularly your try at Gasherbrum I, while we handle the logistics, lodging, and everything else in between.We are proud to have the most expert mountaineers, high altitude porters and guides on our team. We know the route to Gasherbrum I like no other and you can count on us with confidence.
Itinerary
Equipment List