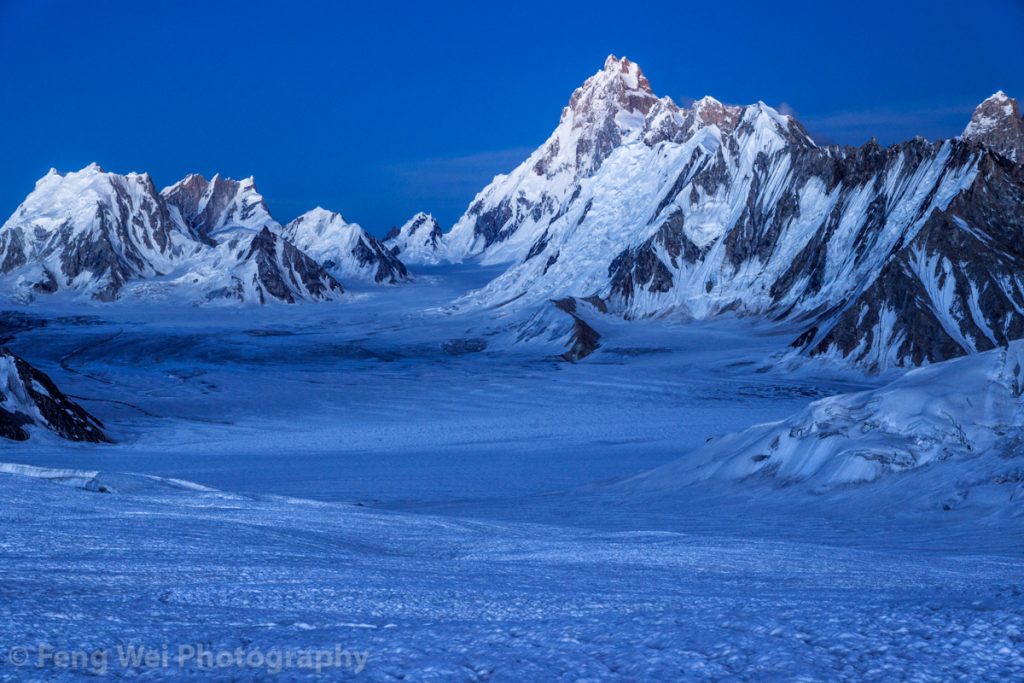 Snow Lake or Lukpe Lawo is a high-altitude glacial basin in the Karakoram mountain range in the Gilgit-Baltistan region of northern Pakistan. It is not a lake, despite its name. Snow Lake is located 16,000 feet above sea level and is approximately 10 miles wide.
Overview
Itinerary
Equipment List
Overview
We are well aware of the dangers associated with the hike to the Biafo, Hisper, and Snow Lakes, and we are constantly on the lookout to prevent our team from wandering into an icy stretch of ground or falling into a deep chasm.
With the help of Skardu Expeditions Tracks and Tours, you can showcase your abilities. Your landing in Islamabad marks the beginning of our 60-day K2 tour. All the preparations, such as airport pickup, briefings at the Ministry of Tourism, flying to Skardu, treks, acclimatisation, your arrival at the K2 base camp, and everything in between, will be handled by our incredibly passionate, committed, and experienced personnel.
Trek Biafo Hisper Snow Lake with Skardu Expeditions Tracks and Tours:
We plan to continue our exploration of the Biafo and Hisper glaciers because we have experience partaking in risk-taking extreme excursions. The 23-day Biafo Hisper Snow Lake trip itinerary from Skardu Expeditions begins with a day of rest and relaxation after your arrival in Islamabad. The true journey will begin from Askoli once we take you through Chilas to Skardu.
You will be accompanied by our knowledgeable trekkers, high altitude guides, porters, and cooks as you cross the Biafo glacier, and on day 10 you will arrive at the 77 square kilometre White Lake. On day 20, after spending the previous 19 days trekking across the Hisper La Pass and encountering incredible sights, you will arrive in Karimabad, Hunza.
Skardu Expeditions Tracks and Tours can assist you in turning your ambition of Trekking into a reality. 
You are highly determined to climb the killer mountain
You are ready to indulge in extreme adventures
You are all prepared to face the wrath of nature
You can risk going too far
You want to indulge yourself in amazing experiences
You are resolute to keep climbing in the face of all odds.
Itinerary
Equipment List