hunza peak & khosar gang peak Expedition
Hunza Peak lies in the westernmost subrange of the Karakoram range in Pakistan, along with the Ladyfinger Peak. It lies on the southwest ridge of the Ultar Sar massif, the most southeasterly of the major groups of the Batura Muztagh. The whole massif rises precipitously above the Hunza Valley to the southeast.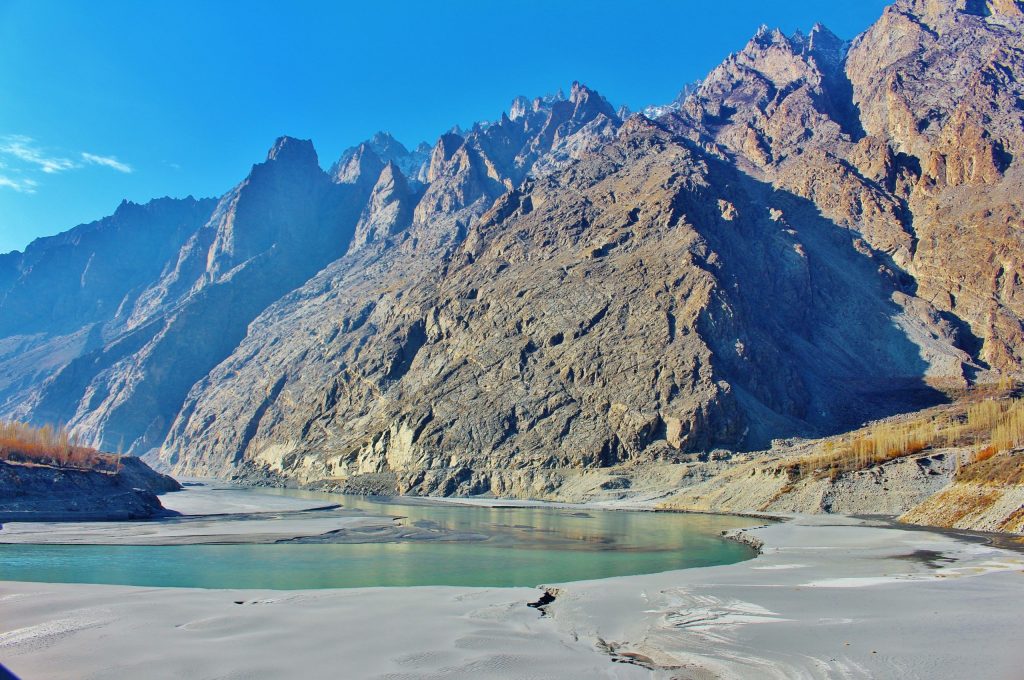 Overview
Itinerary
Equipment List
Terms & Condition
Overview
Together with Ladyfinger Peak, Hunza Peak 6,270-M (20,570 ft) is located in Pakistan's westernmost subrange of the Karakoram range (Bublimating). It is located on the southwest ridge of the Ultar Sar massif, the largest group of the Batura Muztagh that is located the furthest southeast. To the southeast, the entire massif rises abruptly over the Hunza Valley. Bublimating stands out among snow summits for being a pointy, comparatively snowless rock spire despite having little prominence above the saddle with nearby Hunza Peak. At least two routes were successfully climbed on this mountain in 1991. Both routes were completed in the alpine way, the second by a British team that included Caradog Jones and Mick Fowler and the first by a Swedish expedition.
With the help of Skardu Expeditions Tracks and Tours, you can showcase your abilities. Your landing in Islamabad marks the beginning of our 60-day K2 tour. All the preparations, such as airport pickup, briefings at the Ministry of Tourism, flying to Skardu, treks, acclimatisation, your arrival at the K2 base camp, and everything in between, will be handled by our incredibly passionate, committed, and experienced personnel.
Climb Hunza Peak with Skardu Expeditions Tracks and Tours:
Avalanches and unpredictably bad weather are risks that mountaineers who love extreme adventures take in order to reach the top of K2. The pyramid-shaped peak, which rises abruptly above the Karakorum Mountain range in Baltistan and is located high on the border between Pakistan and China, provides you with the chance to put your enthusiasm for and expertise in expeditions to the test.
Skardu Expeditions Tracks and Tours can assist you in turning your ambition of climbing Hunza Peak into a reality. If, then Hunza Peak is reachable:
You are highly determined to climb the killer mountain
You are ready to indulge in extreme adventures
You are all prepared to face the wrath of nature
You can risk going too far
You want to indulge yourself in amazing experiences
You are resolute to keep climbing in the face of all odds.
Itinerary
Equipment List
Terms & Condition