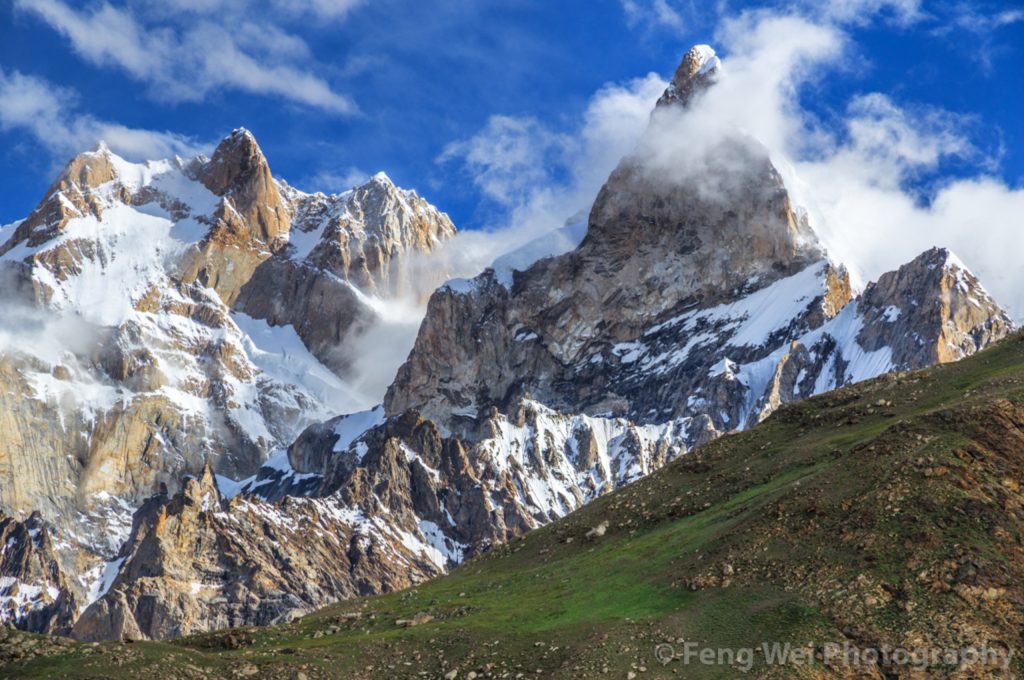 If you have love for adventure on a sheer and rocky mountain, the Baintha Brakk, also popular as the latok Ogre, offer you the opportunity to fulfill your craving.
Overview
Itinerary
Equipment List
Terms & Condition
Overview
This peak has earned notoriety as one of the most challenging to climb, rising high at 7285 metres in the Gilgit-Baltistan area of Pakistan within the Panmah Muztagh subrange of the Karakorum. But, to the east of the Baintha Brakk or Ogre peaks is a band of stag-like, rocky peaks known as the Latok.
One might infer that these rocky peaks are quite difficult to summit from the fact that the Ogre was first summited in 1977 and that its second summit took place 24 years after the first summit. On the other side, a group of Japanese climbers were the first to reach the top of Latock in 1979. The majority of attempts to reach these summits have been unsuccessful.
Itinerary
Equipment List
Terms & Condition