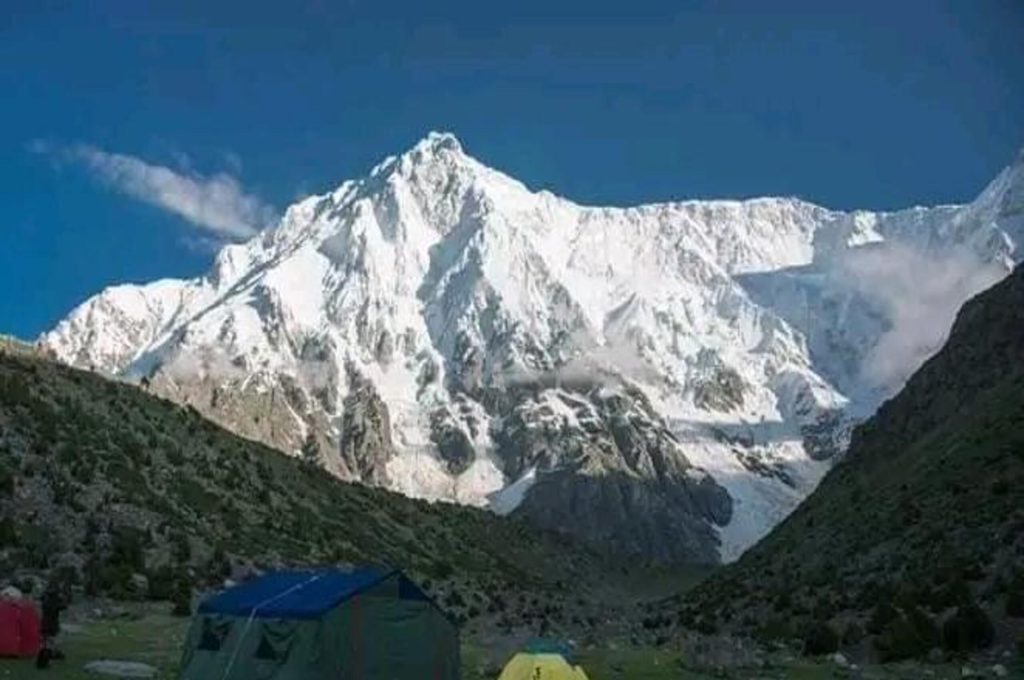 The Raikot East face, Diamer West Face Route, and Rupal South Face, Herligkoffer BC, which is the highest face 4600m from the base camp, are the three (3) enormous faces of Nanga Parbat. Three (3) lovely moderate treks as well as a climb around Nanga Parbat are available at Nanga Parbat.
Overview
Itinerary
Equipment List
Overview
The trek that is frequently referred to as "Around Nanga Parbat" does not actually go "around" Nanga Parbat completely. Instead, it circumnavigates Nanga Parbat once, starting from Tarashing in the Rupal Valley on the southern side of the mountain. The path ascends the Rupal Valley to the west before turning north to cross the Mazeno La and arrive in Fairy Meadows.
With the help of Skardu Expeditions Tracks and Tours, you can showcase your abilities. Your landing in Islamabad marks the beginning of our 60-day K2 tour. All the preparations, such as airport pickup, briefings at the Ministry of Tourism, flying to Skardu, treks, acclimatisation, your arrival at the K2 base camp, and everything in between, will be handled by our incredibly passionate, committed, and experienced personnel.
One of five 8000-meter summits in Pakistan is Nanga Parbat (8125 m), the Great Himalayan range's westernmost peak. This massive massif is made up of a 20 km long string of peaks and ridges. The name Nanga Parbat, which translates to "The Naked Mountain," was given to it because of its lone, white look, which was visible from the south for at least 100 kilometres. Due to the challenges in reaching the peak, it is also known as the "Killer Mountain." Herman Buhl, a German, made the first ascent in 1953, a nearly miraculous solo ascent without oxygen. Trekkers can see stunning up-close views on its cliff-like south face, known as the Rupal face, which rises almost 5000 metres from the valley floor to the summit.
The Astor Valley, which departs the KKH near Jaglot, 60 kilometres south of Gilgit, provides access to the Rupal Valley, which is located on the south side of Nanga Parbat. Incredible views can be found on short, simple treks in the Rupal Valley. Most of the population of Astor Valley are Sunni Muslims, although 25% of them are Shia Muslims and generally reside near the upper tributaries. The primary language is Shia, with Urdu serving as a second language for men. Few villagers are proficient in English.
Itinerary
Equipment List