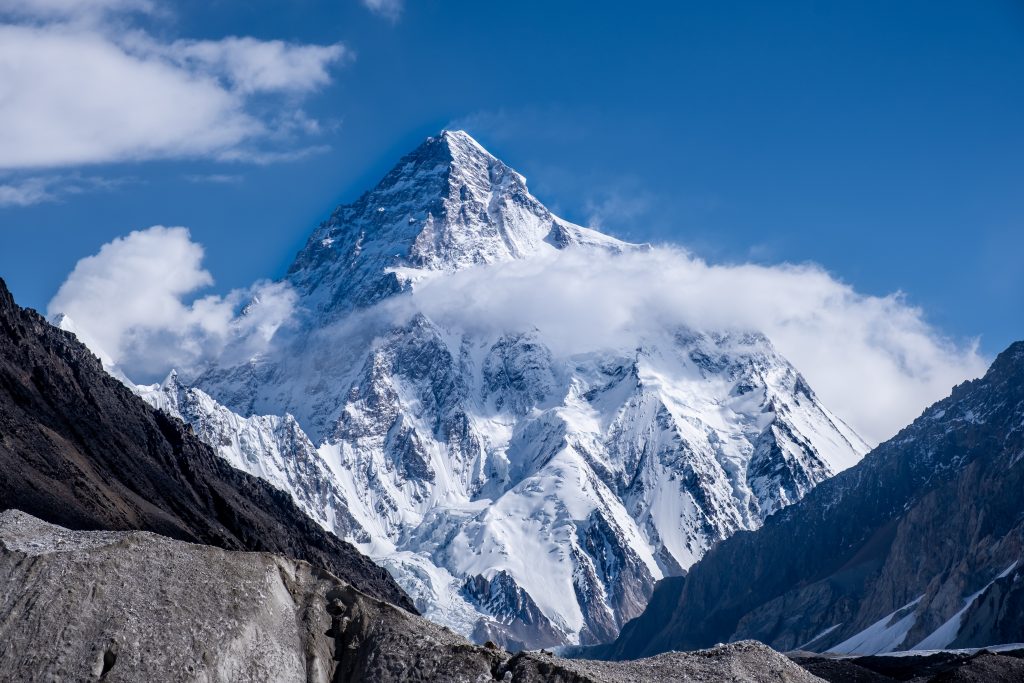 Darkot pass 15,430 ft., open May through October) is a high mountain pass that connects Broghil Valley in Chitral and and Rawat valley of Ghizer District in Gilgit, Pakistan. It is also known as "Darkut".
Overview
Itinerary
Equipment List
Overview
The pass is about 10 miles to the east of Koyo Zom (Zum) (6872m), the highest peak in Ghizer district. The border between Chitral and Northern Areas runs through the pass over Darkot Glacier. Eight miles to the south is Darkot village on the River Darkot, a small tributary of Ghizer). To the southwest of Darkot pass is Chitral. Ten miles to the northwest of the pass is Chilmarabad, a village one mile south of the Boroghil pass.
On this trek Darkot to Darkot Pass (4575m), the lateral moraine of the glacier then walks down the middle of the wide flat Darkot Glacier, crossing crevasses and stream for an easy (3-4 hrs) to Chikar Yarkhun Valley.
In all directions are views of Granite Peaks interspersed with glaciers. A glaciated ridge 200m high separates from the Zindikharam Glacier, so you can look then walk to up the Zindikharam to Lalay Rabat, at the top of the Boroghil region. Descent is much steeper on the Darkot side and the glacier is wet and slippery in the morning sun (crampons are recommended for the members). Keep to the right going to the glacier and on the first bowl below the snout, cross to the left bank and join a well-made path the zigzags steeply go up to the bottom of the Yarkhun Valley.
Itinerary
Equipment List