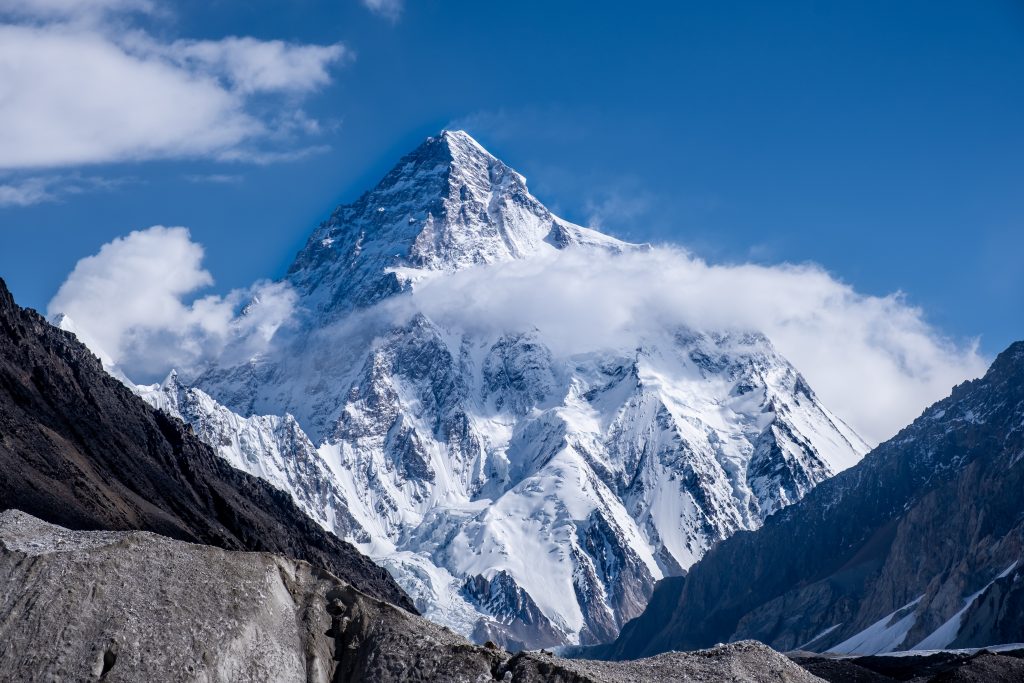 Chilinji pass Chinese Qogir Feng, also called Mount Godwin Austen, called locally Dapsang or Chogori, the world's second highest peak (28,251 feet [8,611 metres]), second only to Mount Everest. K2 is located in the Karakoram Range and lies partly in a Chinese-administered enclave of the Kashmir region within the Uygur Autonomous Region of Xinjiang, China, and partly in the Gilgit-Baltistan portion of Kashmir under the administration of Pakistan.
Overview
Itinerary
Equipment List
Overview
Chilinji pass, the second-highest mountain in the world, is known as the "killer, breathtaking, and awe-inspiring mountain" and is located 8,611 metres above sea level. This peak is renowned for being difficult for climbers to scale. Even for the most seasoned and skillful climbers, the K2 mountain presents a significant obstacle.
With the help of Skardu Expeditions Tracks and Tours, you can showcase your abilities. Your landing in Islamabad marks the beginning of our 60-day K2 tour. All the preparations, such as airport pickup, briefings at the Ministry of Tourism, flying to Skardu, treks, acclimatisation, your arrival at the K2 base camp, and everything in between, will be handled by our incredibly passionate, committed, and experienced personnel.
Chilinji treks with Skardu Expeditions Tracks and Tours:
Skardu Expeditions Tracks and Tours can assist you in turning your ambition of chilinji treks into a reality.
You are highly determined to climb the killer mountain
You are ready to indulge in extreme adventures
You are all prepared to face the wrath of nature
You can risk going too far
You want to indulge yourself in amazing experiences
You are resolute to keep climbing in the face of all odds.
Itinerary
Equipment List